Growkoban
GAMEPLAY
Help your minion to gather all the stars and grow your party when there are more stars than a single minion can hold. This is a grid-based puzzler where your objective is to get a minion in each "star tile".
CONTROLS
Move : WASD / ARROWS / D-Pad / Left-Joystick
Restart: R
Menu: M
Sorry, forgot to program an "undo" button
HOW TO PLAY
Move your minions to the star tile

Grow you minions when there are more stars to collect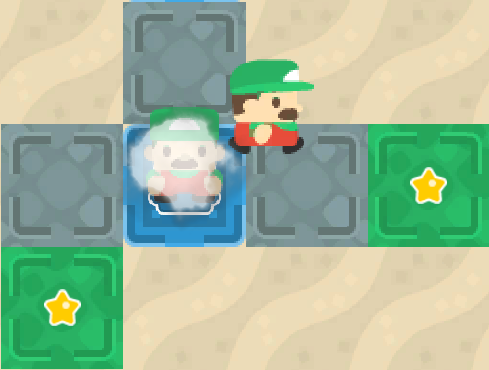 Above all, stay level headed, if you can't see the answer at first, try restarting.
Install instructions
Download zip
Unzip it
Run Growkoan.exe
Accept that we are an unknown publisher
Comments
Log in with itch.io to leave a comment.
Amazing level design! Good difficulty ramp, and I never felt stuck on an of the levels.