Diamond in the Rough
DEVELOPER'S NOTE:
We recommend to play in Full Screen mode when playing the HTML version as the game looks best at 1920x1080.
STORY
You've stumbled across a treasure trove! But what's this? Sand is pouring in and burying everything! Your only hope is to try stopping the sand and grab everything you can. Get ready to plunder down under and pillage during the spillage!
GAMEPLAY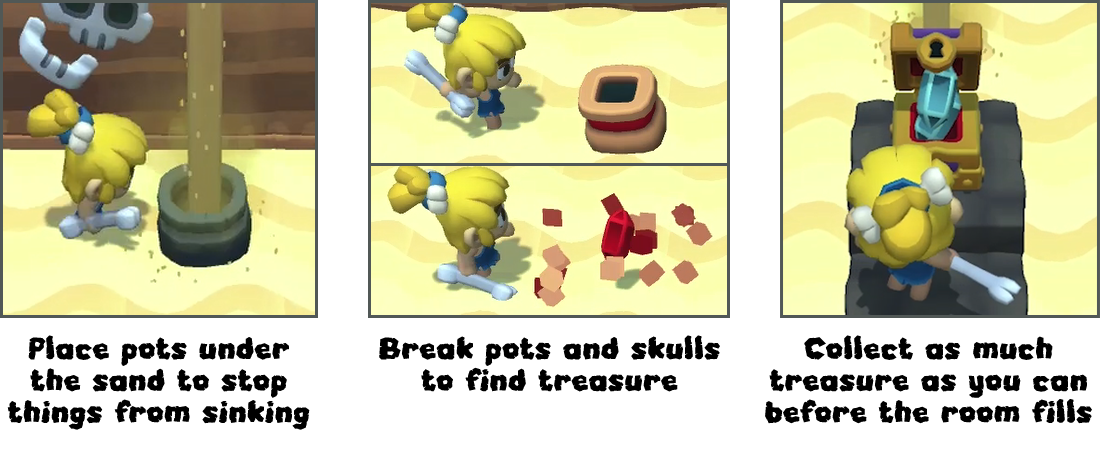 CONTROLS
WASD / ARROWS: Move
E / RMB: Pick Up / Place Pots
LMB: Break Pots / Open Chests
Space: Jump
GAMEPAD SUPPORT
D-PAD / Left Stick: Move
East Button: Pickup / Place Pots
West Button: Break Pots / Open Chests
South Button: Jump
CREDITS
Programming: Nelson L
Level & Sound Design: Michael P
Download
Download
Diamond in the Rough_PC.zip
36 MB
Install instructions
Download zip
unarchive it
click on the .exe
accept us as trusted
game will run